A long time ago, I came across Foxes Loves Lemons' A&W Ribs recipe. It's been on my mind for a long time and when I found some delicious ribs at the commissary last week I knew it was time! My husband is usually the rib cook around here, but I took over this time and I think I won the rib cook off in my home! I made a few revisions to suit my needs of this recipe, and here is what I came up with:
Ingredients:
Rack of Ribs
1 cup of root beer
salt
1 tbsp olive oil
minced garlic
1/2 small white onion, chopped
1 cup of ketchup
2 tbsp white vinegar
2 tbsp Worcestershire sauce
1 tbsp brown sugar
1 tsp black pepper
1 tsp chili
Preheat oven to 350 degrees. Place ribs onto a baking pan (I use my Pampered Chef Large Bar Pan) and add 1 cup of water and salt the ribs. Cover the ribs with foil and cook for about 2 hours. You want the meat to fall off a bit when pricked with a fork.
Make your sauce! I love making homemade BBQ sauce, it is so much tastier in my opinion! Heat olive oil over medium heat and add minced garlic and chopped onion. Cook until they are soft, about 4 minutes. Add all of the remaining ingredients and heat to boiling. Reduce to medium-low and simmer about 20 minutes so that sauce thickens. Make sure to stir so that it does not stick to the bottom of the pan!
At about the hour and a half mark, brush your ribs with your BBQ sauce and cook for 15 Flip and brush the other side with sauce and cook for 10-15 minutes.
We do not have a grill (boo) so we had to finish our recipe off in the oven, instead of the grill like Foxes Loves Lemons' did. And quite frankly, they were just out of this world. I think next time though I am going to double the sauce recipe so that we have extra to dip!
ENJOY!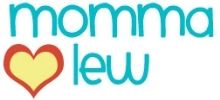 Follow my blog with Bloglovin