How to Make Your Own Pickles
We love visiting our local farmer's markets and farms in the summer months. Last summer my husband and I got in the habit of making our own pickles! We started experimenting and finally found the perfect measurements for everything. I promise, once you start making your own pickles and see how easy it is, you too will be hooked!

My favorite part of this recipe is that it is for refrigerator pickles. Meaning, there is NO canning involved. I myself have never had any success canning and am quite jealous of those who do it all summer long with their garden harvests!
How to Make Your Own Pickles
Make Your Own Pickles!
3-4 Kirby Cucumbers
1 1/2 tbsps Kosher or Pickling Salt
3 tbsp White Vinegar
5 Cups Water
5 or 6 peeled garlic cloves
2 tsp whole black peppers
6 sprigs fresh dill
In a large mason jar, add salt, vinegar, water, garlic, peppers. Stir together.
Add cucumbers and dill.
Put the lid on and store in the fridge for 2-3 days before enjoying.

Before you leave you need to check out these other yummy summer foods that were shared in the SUMMER FUN series today. Check out all the summer fun posts over on Life Sew Savory.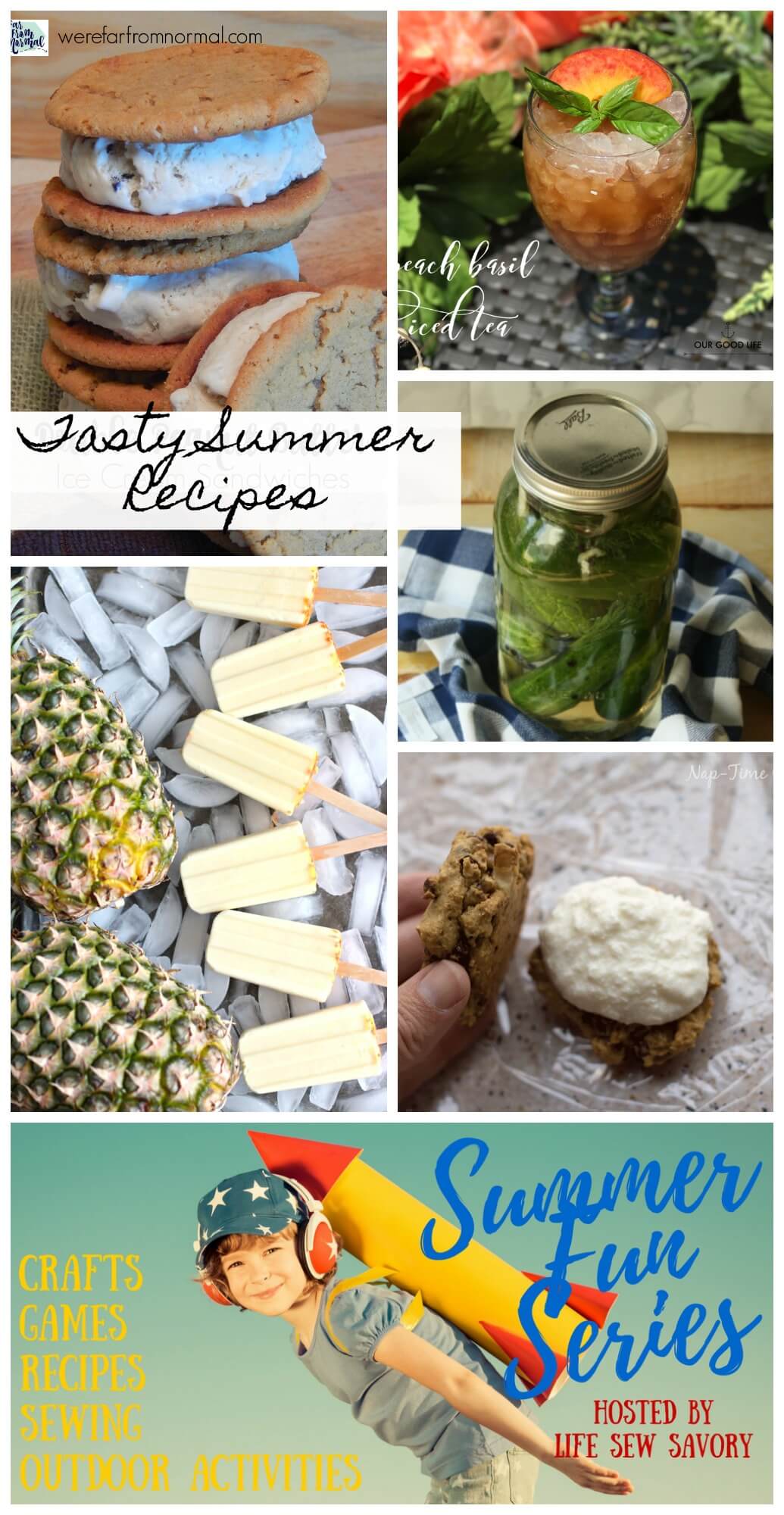 How to make your own Pickles from Mama Lew
Dole Whip Creamy Pinapple Popsicles from Mama Loves Food
Peanut Butter Ice Cream Sandwiches from We Are Far From Normal
Peach Basil Iced Tea from Our Good Life
Healthier version ice cream sandwich From Life Sew Savory