I love making whatever I can completely homemade. Using canned goods can often times be filled to the brim with things like preservatives, high sodium, MSG and more. Making something like Cream of Chicken from scratch is a sure fire way to ensure you have none of these things in your food!
Recipe:
~Melt 1/4 cup butter in a small stock pan.
~Start with 1/4 cup flour & whisk together with the melted butter. Keep adding flour, 1 tbsp at a time until your flour resembles the consistency of play-doh.
~Slowly, a little at a time, add 1 cup of milk and keep whisking until your milk and flour is incorporated.
~Slowly, again a little at a time, add 1 cup of chicken stock. I use homemade stock as well.
~Add salt & pepper to taste.
~If you find that your cream of chicken is still too "soupy" and not thick enough, add a tablespoon of flour at a time until it is at the desired consistency. On the other hand, if you find that it becomes too thick, add a little bit of stock or milk until it is at the desired consistency.
*Because I eat Gluten-Free I substituted the flour with GF Flour and found no change at all from when I made this with all-purpose wheat flour.

Yields approximately 1 1/2 cups of Cream of Chicken Soup.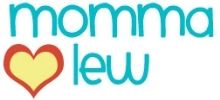 Follow my blog with Bloglovin