This past week my family had our first vacation in many years. Last month, I noticed a Groupon for the Breakers Resort in Myrtle Beach, SC and I couldn't pass up the price. We had never been to Myrtle Beach before and it was someplace both my husband and I had talked about wanting to visit. For $43 a night, how could we pass it up!? We were a little nervous at what we were going to be getting for such a low rate, but Groupon came through!
We arrived at the resort after our ten hour car ride from New Jersey around 11am. It was too early for us to check in, so the staff supplied us with a key to the changing facilities and wristbands to enjoy the resort's pools and beaches. There was enough to do in Myrtle Beach that it would take you a month or more to see it all, but quite frankly my children were content hanging out at the pool everyday! The area and our resort were completely family friendly. There were 2 large pools, 2 hot tubs, a baby pool, a never ending lazy river and cool pirate ship pool that my children never left. A few steps away there was the famous 60 mile stretch of beach that was clean and beautiful.
We visited Broadway at the Beach twice. This was your one stop place for shopping, entertainment, and food of every type. The aquarium, Ripley's Believe it Or Not and many other attractions are located here.
Highlights of some of the places where we ate:
Akels House of Pancakes – we stopped here because the sign said Gluten Free pancakes and after driving for 10 hours, I NEEDED to eat something good! Everything about this restaurant was just average.
Senor Frogs – was a big disappointment for us. Neither my husband or I had ever been here and we were expecting a big party and good food. The only thing we got was a high bill for below average food and service.
Rioz – This was by far the best meal we have ever had anywhere. If you are not familiar with Brazilian Rodizio, it is a style of cuisine where Gauchos bring out skewers of beef, pork, and chicken. The service was unbelieveable. Dinner also included an amazing salad bar and our kids, who are under 6, were free. the children were brought chicken nuggets, macaroni and cheese and french fries. The Sangria was delicious as well and since I was the only one drinking it, they bottled it back up for me and I was able to enjoy it for the rest of our trip.
Giant Crab Seafood Buffet – There is a never ending supply of Seafood Buffets in Myrtle Beach, so choosing one was difficult. We chose this one since it was the only one who offered fried seafood and that is what my husband wanted. There was a large buffet of seafood and non-seafood, as well as desserts. The kids were very happy with their kid's buffet.
Myrtle Beach's Famous Skywheel
Miniature Golf is aplenty in Myrtle Beach to go along with it's fame for Golfers around the country. You will see a different theme of mini golf everywhere you turn. We played at Captain Hook's Adventure which was right outside of our resort. It was a very hard decision for my son to choose which one he wanted to play at, since this was the ONE thing he wanted to do on his vacation.
We enjoyed our stay so much at the Breakers Resort that we decided to extend our stay for an additional night. Throughout our stay we noticed that the hotel really went out of it's way to keep things neat and clean and up to date with maintenance. Our room included a balcony, micro-fridge and a safe. While, the accommodations were not anything luxurious, we as a family felt they were perfect for us. For the price, clean and comfortable is what we were expecting and quite frankly, we felt that we got a value way more than the $43/night our Groupon was for!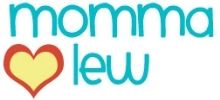 Follow my blog with Bloglovin