Crock-Pot Chili
This is the Chili recipe I have been using for many years.  In fact, I really do not know any other way to make chili!  I like to keep it simple, because quite frankly most of my recipes are.  Now that the cooler Fall weather will be coming through and Football season is upon us, I figured this was the perfect time to introduce my readers to my recipe.  I tend to make this recipe when I am trying to clean out the fridge or use up whatever little ingredients are left over from this and that over the week.  Oh and the best part?  It's made in the crock-pot, so set it and forget it!
 Ingredients: 
1 can of rinsed and drained red kidney beans
1 can of diced tomatoes (I like to buy no salt added products)
1 can Bold Manwhich sauce or make your own sauce with my recipe HERE!
1 large onion diced
1 lb of ground beef (we use venison in our house, as I haven't needed to buy beef products in about 5 years.)
2 stalks of diced celery
2 ears of corn, with kernels removed
1 large heaping tablespoon of chili powder
a few dashes of cumin
salt, pepper
Directions:
Brown your meat, drain out any leftover fat.
Spray your crock-pot with non-stick spray – always do this with every recipe to help with clean up.
Add the meat along with the rest of the ingredients.
Put the cover on tightly and cook on low for 6-8 hours.
Serve with shredded cheddar or preferred cheese and sour cream.
Enjoy!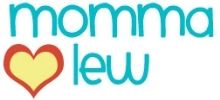 Follow my blog with Bloglovin