Growing up, I always had a special place in my heart (or stomach?) for my Grandma's Cole Slaw. I really will only eat Cole Slaw that tastes like my Grandma's and I searched a long time to try and find a copy cat recipe! Luckily, my large Better Homes & Gardens Cook Book had just the recipe I wanted. Quite frankly, I do not use this cook book for anything other than THIS recipe.

In a small bowl mix together:
1/2 heaping cup of mayonaise
1 heaping tbsp vinegar (white or red wine)
1 or 2 tsp sugar
1/4 tsp salt

Pour dressing over:
1 cup shredded green cabbage
1 cup shredded carrots (2 medium)
Or you could be like me and just use the bag of Dole Cole Slaw mix 🙂
Toss lightly to coat. Cover & Chill for 2-24 hours.

Makes 6 side dish servings.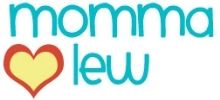 Follow my blog with Bloglovin